Anderson Shield results
by year:
Association Croquet

Norfolk Win The 2005 Anderson Shield
---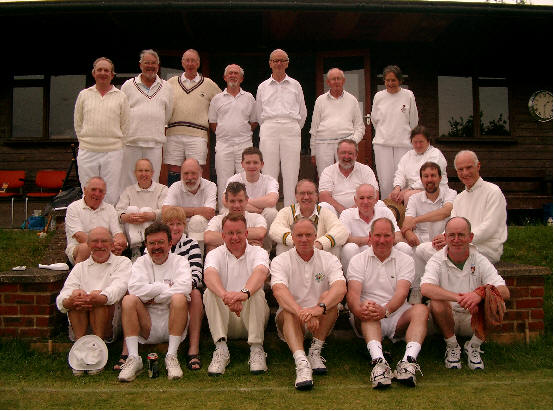 By the narrowest of margins Norfolk won the Anderson Shield at Newport on Saturday and Sunday, May 28th and 29th. Inaugurated last year, the tournament pits the six counties in the Federation against each other with teams of four playing advanced doubles. Each player must have a handicap of 0 or more.
At the end of the first day Herts were in the lead, having won 2 matches out of 3 (both pairs winning their games in each match), with all the other counties bar Suffolk winning one match. On Sunday morning only Cambridgeshire managed a win, drawing them level with Herts, but the other teams were breathing down their necks and it looked as though any of 5 counties were still in with a chance.
So it proved in the afternoon. Essex, Suffolk and Norfolk all won their games to leave those three counties and Herts level on 2 wins each, leaving the manager, Jim Potter with some complicated arithmetic to determine the winner. Fortunately, he had had the foresight to publish very detailed procedures for dealing with this situation and in due course he announced that Norfolk had won, just beating Essex, both counties having won 2 matches and 7 individual games with Norfolk winning 2 games within time and Essex none. It was fitting that the winning point was scored by Norfolk's captain (and EACF Chairman) Terrey Sparks.
The winning Norfolk team were Terrey Sparks (capt), John Christmas, Don Cornelius, and Feargal Smith.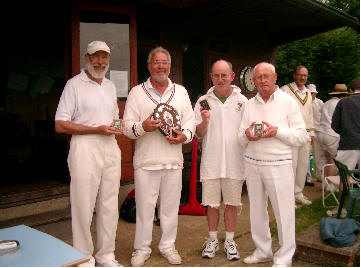 Results:

| | |
| --- | --- |
| Round 1 | Essex beat Suffolk 2-0, Herts beat Beds 2-0, Norfolk beat Cambs 2-0 |
| Round 2 | Beds beat Suffolk 2-0, Cambs beat Herts 2-0, Essex drew with Norfolk 1-1 |
| Round 3 | Herts beat Suffolk 2-0, Beds drew with Norfolk 1-1, Essex drew with Cambs 1-1 |
| Round 4 | Cambs beat Beds 2-0, Essex drew with Herts 1-1, Norfolk drew with Suffolk 1-1 |
| Round 5 | Norfolk beat Herts 2-0, Suffolk beat Cambs 2-0, Essex beat Beds 2-0 |
Final Order:

| | |
| --- | --- |
| 1. Norfolk | 2 matches, 7 games, 2 wins within time |
| 2. Essex | 2 matches, 7 games, 0 wins within time |
| 3. Herts | 2 matches, 5 games, 1 win within time |
| 4. Cambridgeshire | 2 matches, 5 games, 0 wins within time |
| 5. Suffolk | 1 match, 3 games, points for/against: -14 |
| 6. Beds | 1 match, 3 games, points for/against: -30 |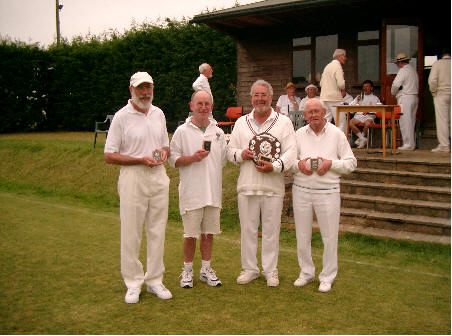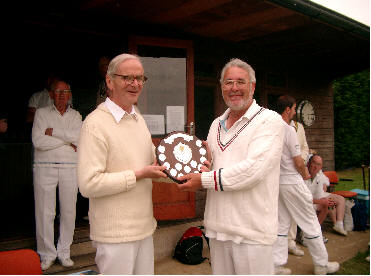 Report by David Kitson